Art of the African Diaspora
Exhibition Dates: February 11 – May 16, 2021
Reception: Saturday, March 20, 3pm
The online exhibition will go live on February 11. Please return to this webpage on February 11 to experience artwork by over 110 artists of African descent! 
Art of the African Diaspora, in partnership with Richmond Art Center, supports artists of African descent in the Bay Area through representation, professional development, and building a creative community.
In 2021 Art of the African Diaspora will be a hybrid online/in-person event presented at aotad.org, richmondartcenter.org, and venues throughout the Bay Area.* Over 110 artists will be featured in an online exhibition highlighting their work, bios, and artist statements. The online exhibition will run from February 11 through to May 16, 2021.
In conjunction with the online exhibition, artists will host open studios, artists talks, and satellite exhibitions throughout February, March, April, and May 2021. These artist-curated events will be both virtual and in-person happenings (covid-permitting), and audiences can find out about them via aotad.org. Satellite exhibition partners include Macy's, San Francisco; Rhythmix Cultural Works, Alameda; and Creative Framing & Gallery, Oakland. A special online artist Reception and Guest Speaker Evening are also planned. More information about these events to be released soon.
* No in-person events will be held at Richmond Art Center. Individual artist events are subject to City and County health orders and compliance with the social distancing requirements.
@aotadofficial (Instagram)
Participating Artists: a. d. floyd, Abi Mustapha, Ajuan Mance, Akeem Raheem, Akili Simba, Alfred J. White, Alix J Magloire, Andrea McCoy Harvey, Anna W. Edwards, Antt'Smalls aka AnttonioDesigns, Arthur Norcome, Ashara Ekundayo, Ashlei Reign, Asual Aswad, Atiba Sylvia Thomas, Beautiful Beads by Lan, Bertrell Smith, Bill A. Dallas, Brianna Mills, Carla Golder, Carrie Lee McClish, Celise, Charles Curtis Blackwell, Chasya Thierry, Christian Vassell, Chuck Harlins, Claude Lockhart Clark, Damon Powell – Artist & Theologian, Darryl Thompson, De'Ana Brownfield, Deatra Colbert, Derrick Bell, Diamela, Doitshā Jones, Dolores R Gray, Donna Gatson, Donna Meke'da Bradley, Dre'An Cox, Dulama, Elishes Cavness, Elmarise Owens, Escape Artist, Ester M. Armstrong, Fan Lee Warren, Floyd Brown, Freddie Crome Lambright III, Gene Dominique, Genesse McGaugh, Gregory Worsham, Hilda Robinson, iam4muze, Idris Hassan, Irene Bee Kain, J of Coeurs De Papier, J. B. Broussard, JaeMe Bereal, James Gayles, James Knox, Janay Futch, Janet Barnes, Jasmine, Jason Byrd, Jason Powell-Smith, Jennifer Inez Ward, Jessica Keener, Jimi Evins, Jonathan Taylor, Joseph Robinson, Julee Richardson, Julie Atkinson, KaliMa Amilak, Karen Smith – Metal Artist, karin turner – karinsArt, Keisha White, Kelvin Curry, Kimberley Champion, Kimberly Virginia Johnson, L Holley, Latisha Baker, LC, Leon Kennedy, Lorraine Bonner, Maalak, Malik Seneferu, Marguerite, Mark Sublett, MARVA, Mia Mya Dawson, Michelle Tompkins, Naomi Floyd, Olubori Babaoye, Ora Clay, Orin Carpenter, Orlonda Uffre, Pam Jackson, Patricia Patterson, Patricia Perry, Paula Vaughan, Raven Harper, Raymond L. Haywood, Renata Gray, Rodney Bell, Ron Calime, Shanju, Shantae Robinson, Shante' Young, Shawna Kinard, Sienna Forde, Stephanie Thames, Stephen Bruce, Steve Hurst, Suzane Beaubrun, TaSin Sabir, The Art of Justice, TheArthur Wright, Thomas Robert Simpson, Tiffany Conway, Timothy B, Tomye, Val Kai, Valerie Brown-Troutt, Vaughn F. Filmore, VirgiNia Jourdan Fine Art, Wanda Sabir, Xan Blood Walker, Yasmin Sayyed, Yolanda Holley, Yolanda Patton ThaSun, Zoë Boston, and Zwanda
About Art of the African Diaspora: Art of the African Diaspora is the longest-running event of its kind in the Bay Area. It originated from a salon for African American artists known as Colors of Black that was organized in 1990 by artist and professor Marie Johnson Calloway. In 1997 artists Jan Hart-Schuyers and Rae Louise Hayward founded The Art of Living Black at Richmond Art Center, and many of the artists from Colors of Black participated in the inaugural exhibition. Hart-Schuyers and Hayward developed The Art of Living Black to present the work of emerging and established African American artists, introduce them to new audiences, and build a creative community of artists and art lovers.
Over the next twenty-five years, Richmond Art Center's commitment to presenting the exhibition ensured the increased visibility for African American artists in the Bay Area that Hart-Schuyers and Hayward wanted. Tragically Hart-Schuyers passed away in 1998 and Hayward died in 2008. However, their organizing efforts were carried on for many years by their husbands Henri Schuyers and Steven Hopkins, and Steven's sister Melba Lazenby, who passed away in 2013. Since 2018, the event has been produced by a Steering Committee of artists dedicated to the vision of Hart-Schuyers and Hayward. In 2020 the event changed its name to Art of the African Diaspora to reflect a new era moving forward.aotad.org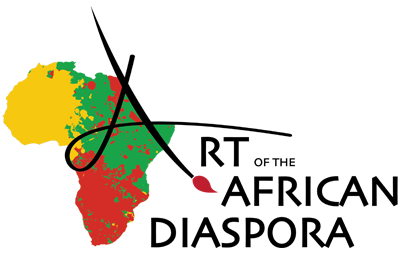 THANK YOU TO OUR SPONSORS AND PARTNERS 


Art of the African Diaspora 2021 is generously sponsored by Elizabeth Kellas and George Tomberlin. Event partners include: Macy's Union Square, NIAD Art Center, Rhythmix Cultural WorksSupport Art of the African Diaspora:
Contact the AOTAD Steering Committee for information about sponsorship opportunities or to learn how your organization can host a satellite exhibition: Stephen Bruce, stephenbstudios@yahoo.com
Top images (l-r): Artworks by Fan Lee Warren, Val Kai, and Tiffany Conway